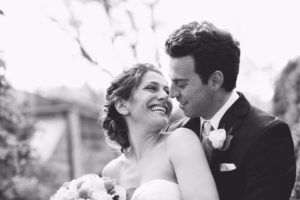 Cindy Singer of Dylan Michael Cosmetics is the Da Vinci of makeup artistry. She is innately in-tune with each pigment, texture, and technique. Her application is flawless and skill unparalleled. Each face is a blank canvas which quickly evolves into a stunning masterpiece. I have had the honor of working with Cindy several times throughout my bridesmaid years. As a woman who battles with insecurities, feeling beautiful is not an overly familiar experience. Each time Cindy has handed me a mirror, I am in complete awe of the face gazing back at me. There is no one I could imagine working with other than Cindy for my own wedding day. She effortlessly captured my minimalistic vision, yet ensured I looked and felt like a bride. While Cindy's talent is immeasurable, it is her character which attracts me most. Cindy is a fierce advocate and champion for her children and several incredible causes. In conjunction with the Victor Center (http://www.victorcenter.org/), she has educated countless couples about the importance of screening for Jewish genetic diseases. Recently, she adopted a foundation near to her heart called Pixie Dust Wishes. This amazing non-profit grants special needs children and their families a trip of a lifetime to Disney World (https://www.pixiedustwishes.org/). She is truly and inspiration and I am privileged to know her.
I had the best experience with Cindy, Casey and Lauren! Cindy was quick and detailed in her emails back and forth leading up to my wedding. My trial with Casey was smooth sailing and came out exactly as I had hoped. Casey and Lauren showed up early on the day of and got right to work. Not one bridesmaid/mother complained about their make up or their experience. It was honestly a dream. I would highly recommend Dylan Michael Cosmetics.
I hired Dylan Michael cosmetics after receiving a recommendation from a friend, and I am so glad that I did! I worked with Emily on my wedding day and she was amazing. Not only was she a lot of fun to work with, she made all of my bridesmaids and my mother feel beautiful and glamorous all day. She listened to each lady's concerns, preferences, and wishes and made sure everyone looked like a beautiful version of themselves. I have to say she was especially great with my mother who was nervous about having her makeup done and the different types of foundations available. Emily was on time and worked quickly and efficiently. Everyone's makeup lasted all day and all night and photographed very well inside and outside. I would recommend Dylan Michael Cosmetics to any bride.
I cannot recommend Cindy enough- she is AMAZING! She is an absolutely fabulous makeup artist and a truly beautiful person! She recently did onsite makeup for all our bridesmaids and some additional family members for our wedding. All of the ladies loved her, were so impressed by her work, and looked amazing. She was able to accommodate each woman's individual tastes and made everyone feel and look beautiful. She worked with different makeup kinds for each different skin type and age, is flexible and so skilled. The makeup lasted without touch up all day through a windy lakeside ceremony, sweat from outdoor pictures in summer, tears of happiness, and lots of dancing. She was always professional- she helped organize a schedule before the wedding, arrived early on our big day, and had everyone looking perfect in no time. We received compliments all night and felt great. She made our day so special and is the best makeup artist any of the woman had every used for any event, wedding, etc. We love her!
I cannot say enough good words about Dylan Michael Cosmetics!! Prior to choosing Dylan Michael Cosmetics, I had had a couple trials with other artists. However, I didn't feel like myself and knew I wasn't completely happy. I panicked, as my wedding was just a few months away. I went on the knot to research make-up artists and came across Dylan Michael Cosmetics. I immediately liked what I saw and had a good feeling! I immediately contacted owner, Cindy and asked if it was too late to for a trial. Cindy was so accommodating and set me up for a trial with one of her artists, Lauren. Cindy assured me that she would be able to have two artists for me on my wedding day, should I decide to go with the company. As soon as I met Lauren, I fell in love with her! She created the look I dreamt of for my wedding and was so sweet! Not only is Lauren talented, but she put me at ease- something that is so important on your wedding day! Lauren and her make-up partner made me, the bridesmaids, and mothers look like the very best versions of ourselves for my August 2016 wedding! Thank you so much for helping to make my wedding day perfect!!! Go with Dylan Michael Cosmetics- you will not be disappointed!!!
We used Cindy Singer/Dylan Michael Cosmetics for my wedding five days ago. From my 12 year old niece, to my 72 year old mother, our makeup was spectacular. Everyone looked amazing! Cindy was so professional from the start. She updates you via text/email and is ready to get your special day started in a timely fashion. She really listens to what you want your look to be. Cindy doesn't get offended when you ask for changes along the way. I would highly recommend her and her services. Couldn't have asked for anyone better. I now consider her a friend who was able to make my wedding day extra special!
Cindy and Casey were amazing! Cindy was so so wonderful to work with from day 1 - she was kind, incredibly responsive, and patient with me as some of my response times were a bit delayed. And Casey is a phenomenal makeup artist! She took a look at a picture that we thought we had wanted to use for my wedding makeup and she immediately found ways to improve upon it --- not only was the makeup beautiful on the night of the wedding, but it lasted all night and felt so light on my face. Casey arrived early on the morning of the wedding and despite having to do makeup for 8 women, she was diligent with each woman's makeup, really listened to each of the bridesmaids as they expressed their individual interests, and was fun to hang out with that day! She also finished early and left time at the end to do touch ups. Thank you so much Cindy and Casey!!