Cindy Singer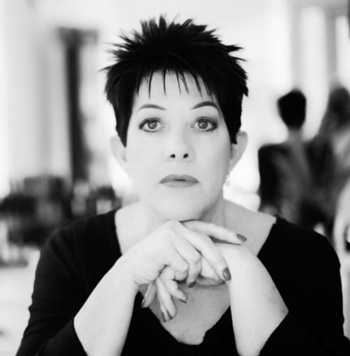 Dylan Michael Cosmetics is named for my children, Dylan Matthew and Brandon Michael. One year ago Dylan lost his battle with FD (familial dysautonomia), a devastating genetic disease. He was 19 years old. In my continuing effort to raise awareness about the prevention of this and other rare genetic diseases, Dylan Michael Cosmetics donates a portion of all net proceeds to the Dylan Singer Education Fund at the Victor Center at Einstein Healthcare and to PIXIE DUST WISHES – A nonprofit dedicated to sending individuals with disabilities and their families to the magical world of Disney.
I believe that the way a woman wears her makeup should be a direct reflection of her personality…a collaborative relationship between artist and bride- one that matches my ability to transform and create to a bride's unique & individual style. I also love that for a brief moment, I am able to become part of a bride's family and share in one of the most joyous time in their lives.
I am blessed to continue to be surrounded by an amazing team of artists. Each one brings their unique style and love of their "work" to the table. As a team we have been presented for NINE consecutive years with Wedding Wire's Couples Choice Award, The Knot Best of Weddings. Five years ago we were introduced into The Knot Hall of Fame.
Truth: "love what you do and you'll never work a day in your life"
Casey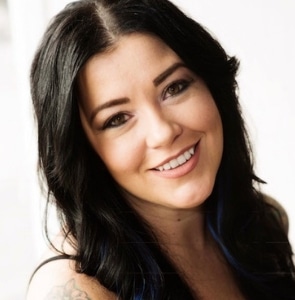 I was "bitten" by the "makeup bug" as a little girl hitting the stage for dance recitals. Initially, I learned the "basics" from a local modeling agency. As theater major in college, I was easily the makeup artist for all of our shows.
I have been blessed with working with many great mentors over these last 17 years. I love collaborating with "my brides" so that they feel the most special and beautiful on such a life-changing day. After all, what's not to love about sparkles, lipstick and "girl talk"?
My motto: may your foundation match your neck, concealer be creaseless and winged eyeliner sharp enough to kill
Emily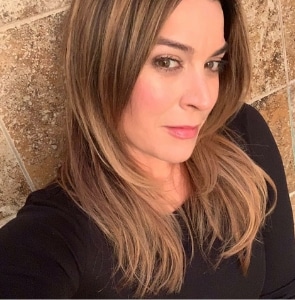 I have loved "playing" with makeup since the age of five. However, I truly fell in love with makeup as an art after reading "The Art Of Beauty" by Kevin Aucoin so I started taking classes in Los Angeles and New York and the rest, as they say, "is history".
I have been doing makeup professionally for 18 years.
The best part of my job is the creativity, the constant evolution of makeup, and the happiness on a client's face when they look in the mirror.
I meet and collaborate with amazing women. It is awesome to be able to work with a bride and help make her feel like the most beautiful version of herself on the wedding day. I am so lucky to work in an industry that never feels like "work".
Everything in life happens for a reason. Live it, love it, and learn from it.
Lauren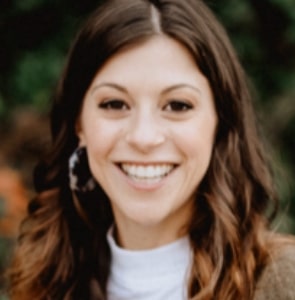 Ever since I can remember I have had a passion for the arts and beauty. Growing up in the theater world I was surrounded with culture, acceptance, and endless encouragement. It was there that I first fell in love with makeup, and its ability to transform, create and elevate confidence in people.
After college, I ultimately realized my true calling was in the world of makeup.. With hard work and great guidance, I found my home with the incredible team at Dylan Michael Cosmetics. I am so fortunate that I am able to meet and work with incredible women all while enhancing their beauty and fostering confidence on their wedding day.
I always like to remind myself to "stop and smell the roses" and of course "a smile is the best makeup any girl can wear".
Karine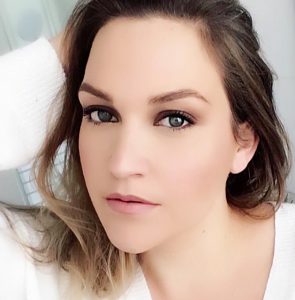 I have always loved makeup and as a toddler, I used to dig into my grandmothers makeup bag searching (and finding) "treasures". Needing to make a change in my career as a graphic designer, I enrolled in a makeup class for fun. The teacher called me aside and said, "you know you need to be doing this professionally, it is totally your thing". So here I am.
The best part of my job is being able to connect with people and make them look & feel their very best. I decided to dedicate my time to bridal makeup because I love meeting people for the most happy, joyful days of life. It is an honor to be part of a day filled with beautiful moments & memories.
The best relationship between makeup artist and bride is the one you feel you can trust, a person you connect with and with whom you have good communication. The bride should also love the person doing the makeup, not just the makeup.
At the end of the day, "nothing works unless you do" (Maya Angelou).